The light Way
Det enkla sättet
What's in the can?
Vad är det i dosan?
Nicotine pouches often contain food-grade fillers, water, salt, flavourings and nicotine. The nicotine content among nicotine pouch brands differs per pouch. Nicotine pouches are sold in an array of fruit flavours such as black cherry and citrus. Other flavours include peppermint and coffee.
Nikotinpåsar innehåller ofta livsmedelsfyllmedel, vatten, salt, smakämnen och nikotin. Nikotininnehållet bland de olika varumärken, skiljer sig åt per påse. Nikotinpåsar säljs i en mängd olika fruktsmaker som svart körsbär och citrus. Andra smaker inkluderar pepparmynta och kaffe.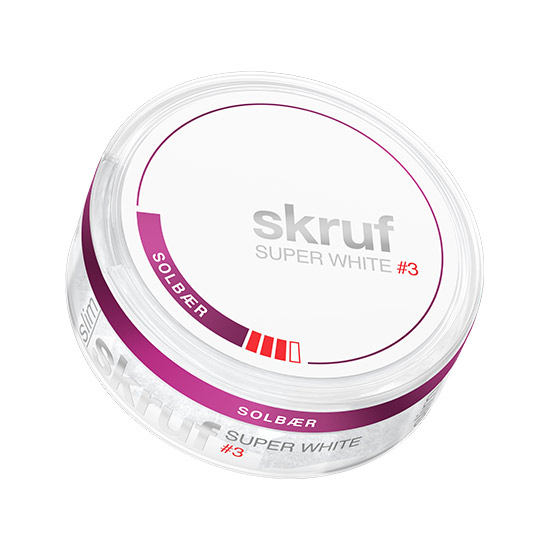 SUPER EASY TO USE
ENKLA ATT ANVÄNDA
Open the box by squeezing it
Place your thumb and forefinger
on the sides of the box and give it a little squeeze.
Öppna dosan genom att pressa lätt på den
Placera tummen och pekfingret
på sidorna av dosan och vrid lätt upp den.
Pop under your lip
Take out a pouch and place under your upper lip.
Tip: position it slightly to one side for a more comfy fit.
Under läppen
Ta ut en påse och lägg under överläppen.
Tips: placera den något åt sidan för en bekvämare passform.
Enjoy for up to 60 minutes
The smooth and even delivery gives you a
nicotine kick that lasts for up to an hour.
Aktiv upp till 60 minuter
Den smidiga och jämna smak upplevelsen, ger dig en
nikotinkick som varar i upp till en timme.
Use anywhere!
Don't put life on hold – enjoy while working out,
chilling at home or while making dinner for the family.
Använd överallt!
Lägg inte livet på vänteläge - njut när du tränar,
tar det lungt hemma eller när du gör middag för familjen.
Our pouches are easy to use
Våra produkter är enkla att njuta av
You can use a nicotine pouch whenever and wherever - Just put it under your upper lip! Our nicotine pouches are 100% tobacco-free. The nicotine pouches are designed to have a comfortable fit under the upper lip and does not stain your teeth. They come in a variety of choices with different flavours, strengths, pouch-sizes and textures. Nicotine pouches are already a success in the USA and Europe!
Du kan använda en nikotinpåse när och var som helst - lägg den bara under överläppen! Våra produkter är 100% tobaksfria. Nikotinpåsarna är utformade för att få en bekväm passform under överläppen och fläckar inte tänderna. De finns i en mängd olika val med olika smaker, styrkor, storlekar och texturer. Nikotinpåsar är redan en succé i USA och Europa!